Reading Time:
2
minutes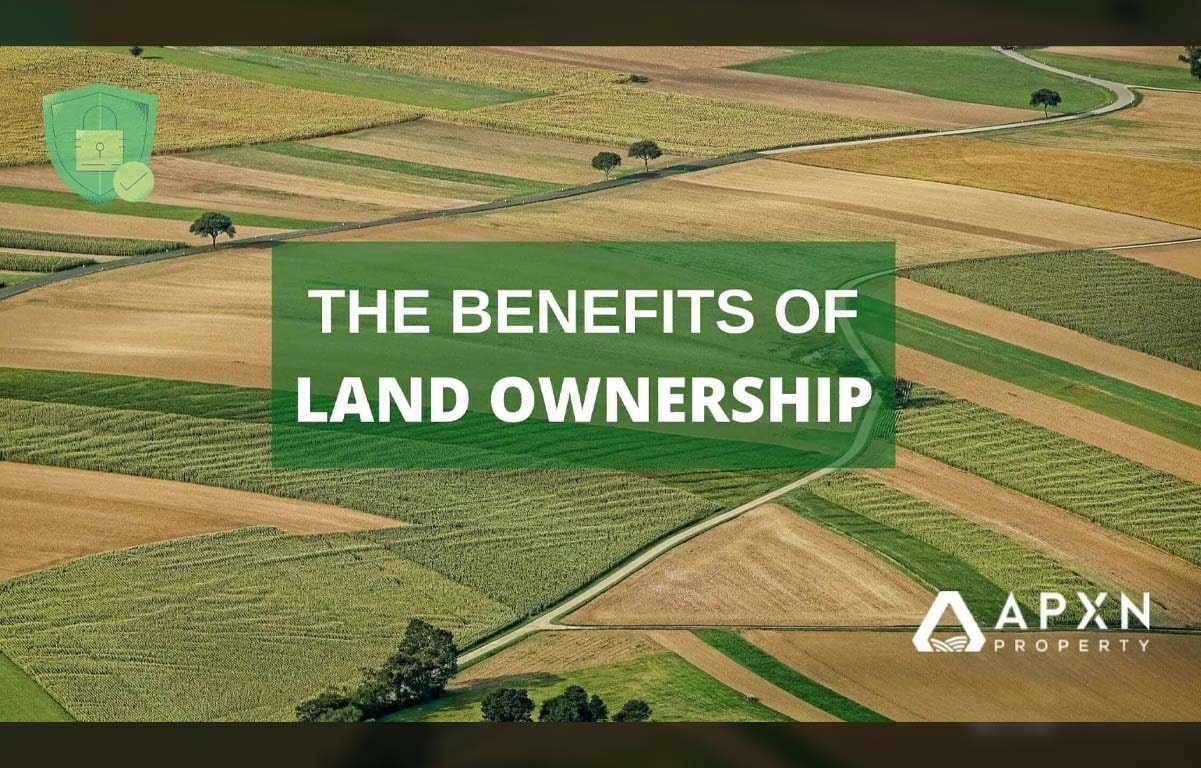 Buying raw land is not a daunting task anymore. Rural properties are available across the United States. The average cost of land is low, especially when you buy it wisely from a reliable source. But is it beneficial to purchase vacant land to build a house or sell in the future? Do you consider raw land as an investment? Today we will discuss some exciting benefits ownership of land delivers and debunk some myths.
There are many benefits to owning land. First, owning land can produce excellent returns. Generally, the land is considered a long-term asset that is tangible, usable, and of limited supply. Because of land being in limited supply, long-term trends have shown that land will continue to appreciate over time. Location is important, but the price is more important. The land is the most underestimated real estate investment option and sometimes even considered pointless. Unlike other investments such as stocks and commodities, there is always a demand for land. Here is a great animation of how much property prices have changed over time: https://howmuch.net/articles/this-animated-map-shows-the-rising-cost-of-land-past-forty-years-gif4
Some of the advantages of land ownership include cash returns on sale, lease income, and added assets, and potentially increased borrowing power.
The rule of thumb to make the land a valuable purchase is purchasing the right piece of land at the right price. Here are some notable advantages of land ownership to consider:
Vacant Land Requires Minimum Work
As a landowner, you need not worry about maintenance and repairs. Why have to worry about things like leaking roofs, painting, HVAC, or other normal costs associated with other real-estate. With virtually no maintenance costs and generally very low taxes, you can hold for the property indefinitely as an asset.
Profits with a Buy and Hold Strategy
In today's electronic environment it is much easier to purchase land and better prices, when you purchase land at a good price, with the cost to keep the property is low, you can wait for the right time to sell or develop the land. The Land you own will appreciate over time and then you can get the best price for your land.
Generate Income, Leasing Out Land
Another way land ownership can provide benefits is by leasing. Many people and most farmers and ranchers in the United States lease their land for the short-term and long-term. By leasing out the land you can increase returns over the long run. A landowner can earn well through agricultural leases to cover the taxes and still make a small profit. Landowners can earn a substantial amount of money from a hunting lease to pay the taxes.
Affordable and Long-Term Investment
With a precise plan and clear objectives, you can acquire land without burning a hole in your pocket. Once you own the property, costs are low. There is no denying that raw land investment comes with some risks and drawbacks. Still, the landowner can avoid these risks and reap the benefits by taking the right actions at the right time.
Did we provide something convincing to change your mind? In which location would you like to buy vacant land in the U.S.? Let us know in the comments!