Reading Time:
12
minutes
With the right knowledge and experience at their disposal, raw land investing can be highly lucrative for real estate investors. At the very least, those interested in buying land are only limited by their imagination and zoning regulations. The key to successful raw land investing is a unique combination of due diligence, hard work, and attractive profit margins. Continue reading if investing in land with more confidence interests you.
What Is Raw Land?
Raw land is a plot of land that has not been developed or prepared for construction; it's completely untouched terrain. Despite an inherent lack of grading and subdividing for construction, however, raw land investing is becoming increasingly popular among real estate investors. This begs the question: Is buying land a good investment for everyone? Not surprisingly, the answer is completely dependent on what an investor may want out of a respective deal.
For some, raw land investing may sound counterintuitive. Likewise, investing in land requires more patience and a penchant for long-term strategies. Consequently, there are also several reasons someone may want to buy raw land. Specifically, investing in land represents a blank canvas for those with the foresight to do so properly—raw land may be developed into whatever the investor sees fit. Perhaps even more importantly, investing in raw land has become synonymous with persistent cash flow and appreciation.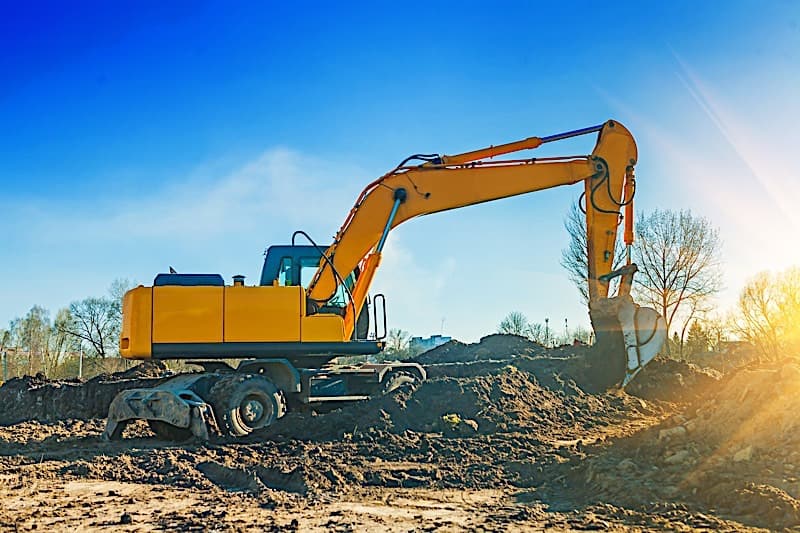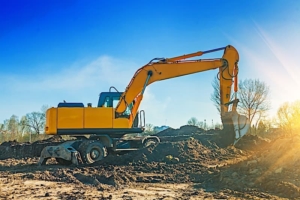 Does Land Appreciate?
Raw land is categorically and objectively an appreciating asset for two simple reasons: limited supply and increasing demand.
There is a finite amount of available land that hasn't been built upon, making it a very attractive commodity in a world where the population is increasing exponentially.
Therefore, in accordance with the most basic economic principle (supply and demand), Raw Land Investing with Courage: The Definitive Guide
The amount of time a traditional lender will allow borrowers to finance a land investment will vary.
There are several factors that will determine the loan duration one may expect to receive for raw land, not the least of which includes the plot's location and its use.
For example, lenders are more willing to extend their loan durations for plots of land that exhibit a degree of intrinsic value. If for nothing else, a promising plot of land represents a less-risky investment on the bank's behalf. That said, those investing in the land shouldn't expect considerably long loan terms. Buying raw land typically coincides with short, restrictive payment terms. While some raw land investors can increase the length of their loan, most terms have a limit of about 10 years or less.
Types Of Land Investments
Investing in land is not as simple as buying the first empty plot you see. In fact, there are numerous types of land that actually fall under this real estate investing strategy.
Those hoping to get started should do their part to learn about the various raw land investments available. Read through the following list for an overview of the best land investments:
Commercial and residential
Row crop and livestock
Small farmland investing
Issues to consider
Commercial And Residential Land Investments
Commercial and residential land investments are lots zoned for a specific use, that are yet to be developed. These are some of the most common types of land investments for a few reasons. The most obvious is: these land plots are already destined for a certain type of development.
This not only gives investors a starting point when analyzing the deal, but it can also help with the financing process. Lenders want to know what the return will be on a piece of raw land, and with commercial and residential areas the purpose of the investment is already more clear.
These area types do require a fair amount of planning. Not only do investors need to select the right area to purchase land in, but they also need to assess the market before deciding what to develop.
For example, will a retail space or mixed-use building have a higher return on investment in that area? Even the most seasoned investors will need to do research before deciding on anything.
Row Crop And Livestock Land Investing
Row crop land investments can be trickier for average real estate investors, but when executed correctly can be quite profitable. The reason being that row crow and livestock land investments require investors to be familiar with real estate and have a knowledge of the agricultural industry.
Row crops refer to "land-based commodity" crops, such as corn or soybeans. Investors need to analyze the market price and performance of whatever agricultural product the land is designed to be used for. This means paying attention to the farming companies that would lease the land, and their competitors.
Small Farm Land Investing
Small farm investing differs from row and livestock investments because of what the land is used for. This type of farmland typically refers to areas used for timber, minerals, orchards, vineyards, and more. These land types still require exposure to basic agricultural knowledge in order to make profitable investment decisions, though these are often considered easier to break into when compared to row crops. Part of the reason for that is because it is much easier for investors to obtain smaller plots, depending on what they can obtain financing for.
Raw Land Issues To Consider
Although there are many ways to invest in raw land that can benefit investors, some issues that may arise that you should consider before getting started. Land use restrictions can dictate how a landowner can use the laws depending on the physical features of the land depending on whether or not your land lays on a flood plain. You should also be sure to consider how your land will gain access to utilities, how remote your property is, and property tax expenses before investing in a piece of raw land.
Row crop and livestock land plots come with added responsibilities. Market fluctuations and seasons of bad weather or crop disease can affect farmland. Each of these factors could negate the profits of those using the land. According to Investopedia, some exchange-traded notes (ENTs) can provide investors with exposure to agricultural investments as they learn how to effectively evaluate these land types.
Often, small farmland investing comes with certain legality issues. Mineral rights associated with the land could designate who can profit from the resources on the property. Additionally, there could be regulations on access to natural resources, such as water flow to the area. Luckily, this is all information you can obtain before purchasing the property. It is crucial that investors mind their due diligence before purchasing any type of raw land investment, especially farmland.
6 Benefits Of Raw Land Investing
It goes without saying, but risks and rewards always come with any type of investment deal, whether it involves raw land or not. The key, however, is understanding your exit strategy, weighing your options, and making the appropriate decision based on your desired results. That said, research will ultimately define your success with a raw land investment. The current conditions of the market, demand for housing, mortgage rates, the local economy, and new housing construction will all play a critical role in how you benefit from your raw land investment.
For investors, the advantages associated with a raw land investment include:
Easy to acquire
Little-to-no competition
Low cost to own and maintain
Potential for a quick profit
Flexibility to build or hold
Potential for passive income
Although the benefits of raw land investing are far and wide, they won't be achieved without due diligence on the investor's behalf. As part of your due diligence, running the numbers will serve to not only determine if you can afford the land but if it's actually financially viable. The numbers never lie, and in this case, they will almost always forecast whether your raw land investment is worth it or not.
Land Investment Tips: How To Invest In Land And Profit
Now that we understand the potential benefits of raw land investment, it's time to take a look at the various ways investors can make money by investing in the land:
Divide a single plot into several plots to increase its value.
Develop on raw land to increase its use and value.
Buy and hold raw land, as it has historically appreciated more often than not.
Lease the land, long or short-term, for a number of reasons to collect rent.
Subdivide For Land Sales
The first way investors can make money off their raw land investment is by subdividing it for land sales. Investors have the potential to increase the total land value of their investment by separating it into smaller lots and selling them individually to buyers. In many cases, the subdivided land can be more valuable than the whole. This is due to marketability, and the fact it might be easier to find a buyer for a smaller, more affordable parcel of land, as opposed to one large lot.
The subdivision process of raw land consists of two parts: mapping and legal documentation. The mapping aspect refers to the proposed subdivision area and how it should be defined, while the legal documentation involves submitting the proposed subdivision, which generally includes an application and fee, to the local county. If they approve the application, the subdivision mapping is recorded in the county records.
Develop It
As cities expand, the flexibility of raw land investing continues to be its biggest strength. For many investors, one of the more popular ways of making money with raw land is by developing it into something more.
Depending on the location and zoning regulations, raw land investment can be developed into a plethora of things, including a residential, multifamily, or even commercial property. You can sometimes develop a raw land investment into multiple entities, which can ultimately produce a multitude of revenue sources for investors. In addition, this land can become very valuable over time as a home and rental prices go up.
Buy And Hold
Thanks to inflation, one of the primary sources for a return on investment with raw land is through appreciation. Because the price of land today has the potential to become more valuable in coming years, buying and holding onto undeveloped land has the potential to earn viable returns for investors, especially in the long-term.
In addition, there are various options for investors to purchase raw land below market value. From auctions to county tax sales, investors have numerous options to obtain land at discounted rates, which will only enhance their ability to earn a positive return. Additionally, investors should conduct their due diligence when purchasing land through the auction process. In many cases, these deals can be full of risk with little-to-no upside.
Lease It
There are many businesses looking to lease land on a monthly and yearly basis. Generally speaking, these operations need undeveloped land to conduct their operations. A land lease or ground lease allows individuals and/or companies to rent land rather than purchase it. In addition, you can lease a raw land investment for other purposes. This includes billboard rentals, cell towers, ranchers, and utility companies. This method of earning a profit is very similar to other types of leasing programs. The goal is to earn a monthly return on the property through a lease agreement.
How To Evaluate Your Raw Land Investment
The strategy you choose will ultimately guide your search for the perfect piece of raw land. The reason for this is that each investment type will require slightly different characteristics. For example, the optimal buy and hold plot will likely be very different than one intended for billboard rentals. Buy and hold plots tend to appreciate faster in up and coming markets, while land for advertising can be in smaller markets. Location is not the only thing to consider when evaluating a raw land investment. There are a number of other factors that should come into play before you agree to sign on the dotted line. Review the following questions next time you consider a potential raw land investment:
Where is the plot located?
While the location is not the only thing investors should evaluate, it is the most important. The location of a raw land investment determines the viability of the deal. The plot could be spacious and affordable, but if it's truly off the grid it may not make the most sense as an investment. Determine your strategy, and narrow down different market areas with options to choose from. For example, if you are hoping to complete a new construction project research expanding neighborhoods in your market area. Once you have an area in mind, then begin searching for the right piece of land.
How is the property zoned?
A property zone essentially designates what you can use it for, like commercial or residential space. You can rezone land, however, this process can greatly impact the timeline of a given investment deal. According to Legal Match, the rezoning process can take around 180 days to be completed. Depending on your exit strategy this can increase holding costs and significantly delay potential profits. Always make yourself aware of a property's zone before investing to avoid the shock of any new regulations.
Are any utilities available?
When most people think of raw land, the first thing that comes to mind is typically a plot of land out in the middle of nowhere. Although this is not always the case, some land can be located in rural or completely undeveloped areas. That's why it is crucial to learn what type of resources are available at the property before closing. Are there water lines or electricity? What about the internet? These factors can influence not only the overall cost of the deal but also the potential timeline of the project—as you may find yourself waiting for utility companies.
What is the history of the land?
Similar to the purchase of a residential or commercial property, it is always necessary to complete a title search. Look at the title history of the land and determine whether there are any ownership disputes. Pay special attention to how long the current owner has had the property. If they are trying to sell quickly after owning it, it could signal there is an issue with the property.
Are there any other issues with the area?
Before making an offer on raw land investment, it is a great idea to hire a land surveyor to check out the property. A land survey will confirm the boundaries of the plot and identify any potential restrictions. For example, the land may be in a designated flood zone. Depending on your plans for the land this could greatly affect the potential profitability of the deal. Take precautions when purchasing raw land by doing your homework and hiring a professional land surveyor.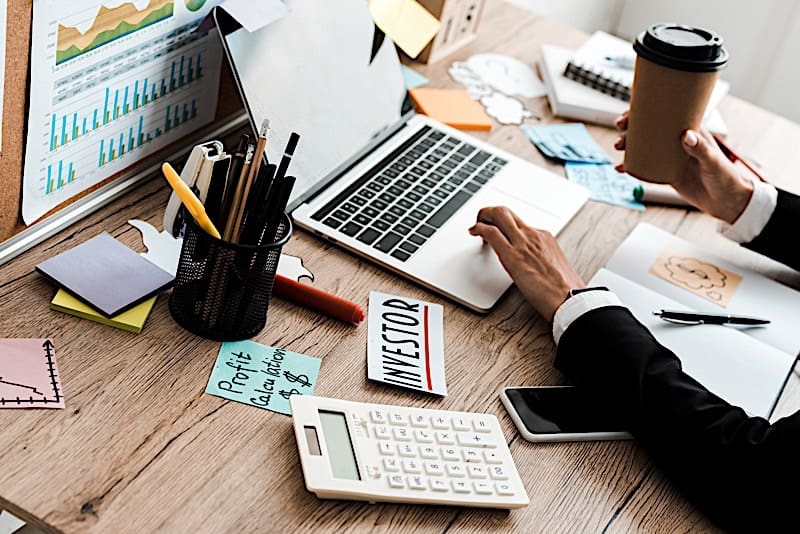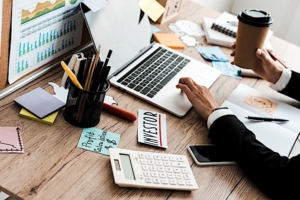 Is Investing In Raw Land Right For You?
In order to be absolutely sure whether or not raw land investing is right for you, ask yourself the following questions:
Although raw land investing is often predictable, as with any type of investment, there is always some risk involved. If you are easily overwhelmed by the unknown or someone who jumps into things hastily, raw land investing is not a niche you should pursue. When you invest in a plot of land, you are essentially predicting the future. The moment you put money down on the table, you are saying, "I believe that what I am buying into will increase in value overtime". While, in theory, you are probably right, there are some things that are out of your control.
Are You Financially Organized?
When it comes to raw land investing you will likely not realize a profit as fast as you would with rehabbing or wholesaling. Because of this, it is crucial that you are vigilant about organizing your finances. This should not, however, deter you from undeveloped real estate. Raw land is a buy and holds investment by nature. Due to this, it can be a while before your land appreciates enough to produce cash flow. A novice investor must perform an honest evaluation of where you stand financially. If you are a seasoned investor, you must assess the state of your finances and how you want your business to grow. If you are inherently frugal and make money saving a hobby, it is likely that you will realize success as a raw land investor.
Will You Prioritize Research & Due Diligence?
Raw land investing is all about asking the right questions, and if you've never purchased vacant land before, you are probably not up-to-date on the jargon and terminology. Before investing in any land, it is vital to first research the market. Has there been a recent development in the area? Is your plot of land in the path of future growth? If the answer is yes to either of the above questions, your property already meets some crucial criteria. Next, you should talk to your lawyer, the seller, and your inspector's about the zoning on the property. Are clear boundaries drawn on the plot? Is it zoned for commercial, residential, industrial, mixed-use, or agricultural development? What was the land used for previously? Asking and getting specific answers to all these types of questions is an absolute must. Also be sure to ask questions about the land's topography, required annual taxes, available public utilities, usage restrictions, and road access. Minding due diligence and researching the right questions are what sets apart the successful raw land investors from unsuccessful.
Unfortunately, raw land investing is not a "get rich quick" plan. It takes a lot of hard work and perseverance to realize success in the real estate investing world. This is why a solid support system is crucial to have. While it is important to rely on yourself as an entrepreneur, your own personal cheerleader is nice to have when times get tough. Whether this is a business partner, fellow investor, or family member, you are more likely to be successful compared to someone going into raw land investing alone. If you are having trouble finding your support system, consider joining a local REI group. You can even create your own Meetup.com group. Isolate yourself from the naysayers in your life and find people who are there to help you stay motivated.
Summary
Real estate investing inherently coincides with a certain degree of risk, and raw land investing is no exception. Those who educate themselves on the topic can not only gain the confidence needed to begin, but also the expertise required to succeed. Learn how to finance a raw land investment, research the best type to buy, and determine how to proceed after investing inland. These steps could help you unlock sizable profit margins from an underutilized real estate investing strategy.
Interested in learning more about today's most lucrative real estate strategies?
Whether you're brand new to investing, have closed a few deals, or are a seasoned investor— our new online real estate class reveals the best real estate strategies to get started with real estate investing in today's market. Expert investor Than Merrill explains how these time-tested strategies can help you to profit from the current opportunities in real estate.
CTTO Source Link: https://www.fortunebuilders.com/how-to-know-if-raw-land-investing-is-right-for-you/